Projekt · Freies Gestalten
Into the wild
The second International Pathway is about speculative, unknown events. It's about creating an unknown, unseen, and unheard event – and making people join in by developing a smart communication strategy.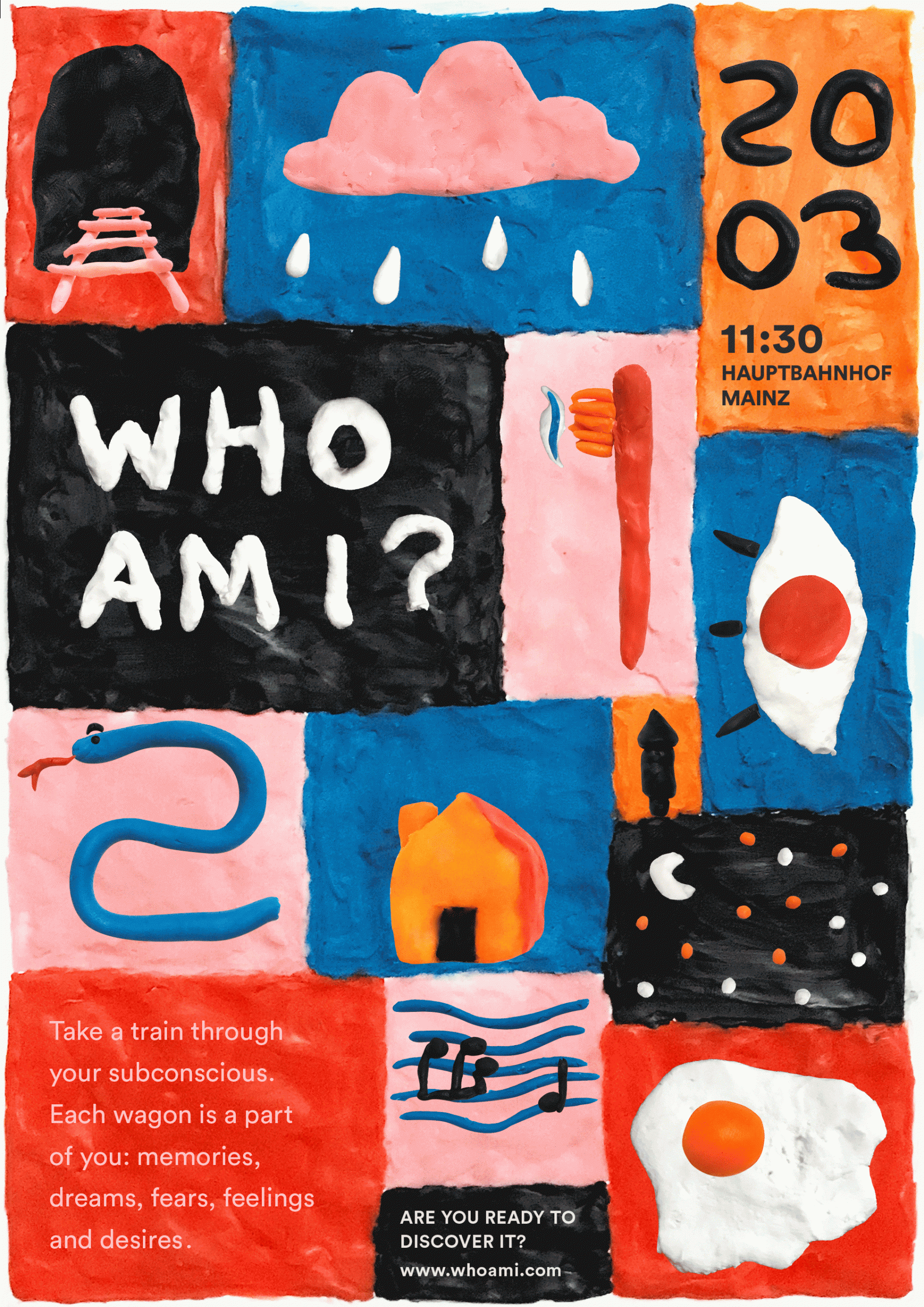 For Into the wild Monika Aichele together with her colleagues and guest lecturers Eberhard Kirchhoff, Benjamin Eymer, and David Voss asked 26 students from six different countries on different levels of professional education to invent their own event and then design a campaign to promote it.
The brief was simple:
Create an unknown, unseen, and unheard event – be funny, wired, mysterious.
Define your audience, and make them join in.
The event could be anything you might imagine: it could ignore the boundaries of science and the laws of nature, and take place in speculative or impossible places and times – events were proposed inside the human brain, at the bottom of the Mariana Trench, and behind the horizon of a black hole.
The target audience didn't have to be ordinary, either: It could be human, but animals or artificial intelligences were also invited. After all, this was a class of communication experts, not future event managers. The only thing that mattered was the idea and its communication.
To make things simple and tough, students were next challenged to produce an animated poster for their event. The poster had to stand out, be convincing and relevant for the target audience. The animation was a way of testing if the idea was solid enough to work beyond traditional media, and expand on the story of the event beyond a simple announcement.
Throughout the project, both sides of the brief were equally important: Go wild and come up with crazy, funny, and smart ideas, but also work out the communication for it in a disciplined and conceptually sound way.
International Pathway is a recurring seminar that covers communication design. This class is held in English and is designed for both domestic and international students.